As your builder, we will help you design and construct a full custom log or lake home in Southeastern Wisconsin. Enjoy the country or lakefront lifestyle, and feel complete comfort in your specialty home.
No matter the size or features of your home, we'll help you with design, and then construct your home to your satisfaction. It will never be less expensive to build than today, so take a look at some of the log homes and lake homes we, your Walworth County home building professionals, have master crafted and start dreaming up your long term happiness.
Walworth County Home Renovations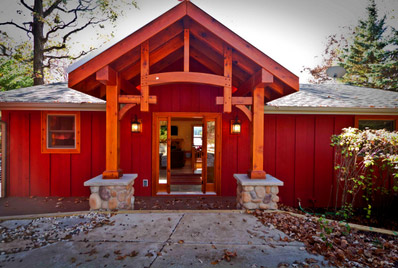 No project is too large or small, and EVERY project is equally important. Whether it's an inoperable patio door, a squeak or a leak, or you'd like a complete rebuild of your home's interior and exterior spaces – C. Weber Builders Inc. has you covered.
There is nothing a home needs that we cannot produce. Your home can be whatever you want it to be with the help of OUR highly experienced Walworth County home builder talents and YOUR visions and dreams. See some of our Interior Home Renovations, Exterior Home Renovations, and Deck/Patio Masterpieces for just a bite of our portfolio.
Quality Construction – Superior Service
We have years of experience and well-rounded skills in new home design and construction, renovation projects, and light commercial work. Our reputation is important to us and we have always put superior customer service and satisfaction as a number one priority. Our best advertising comes from those whom have already experienced the C. Weber Builders Inc. difference, and spread the good word. If you don't believe us, just check out some of our Wisconsin custom home build testimonials.
Contact your Walworth County contractor at 608.883.6600 or online today for more information and to start the building process of your dream custom conventional or log home.
Serving all Walworth County and the surrounding areas including – Lake Geneva – Elkhorn – East Troy – Lake Beulah – William's Bay – Whitewater – Delavan – Fontana – Lyons – Mukwonago – AND MORE!