Custom Patio Builders and Deck Remodeling
Renovations Additions >> DeckPatio
Photos
---
Divine Decks and Perfect Patios by C. Weber Builders Inc.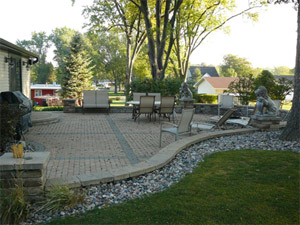 C. Weber Builders Inc. designs immaculate decks and patios to make your backyard just as luxurious as the rest of your home. Enjoy summers by the lake with the perfect getaway spot in your own backyard.
Your Walworth County home builder will custom construct the perfect lounge location, barbeque area, pool patio, or romantic oasis for you to enjoy yourself. We are dedicated to your satisfaction, and we believe comfort and enjoyment are key factors in your 100% satisfaction.
Every day can be a vacation to the resort of your dreams when we perfect your backyard with our custom creations, superior quality materials, and superb craftsmanship. Take a look at some of the custom decks and patios we've already built in Southeastern Wisconsin, and start dreaming big.
Serving all Walworth County and the surrounding areas including – Lake Geneva – Elkhorn – East Troy – Lake Beulah – William's Bay – Whitewater – Delavan – Fontana – Lyons – Mukwonago – AND MORE!
Contact your Walworth County contractor at 608.883.6600 or online today for more information and to start the building process of your dream conventional or log home.