Wisconsin Exterior Home Remodeling
Renovations Additions >> Exterior
Photos
---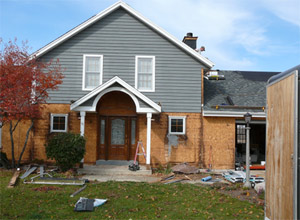 The exterior of your home is the very first thing neighbors and guests see. Give a flawless first impression of your home's exterior with custom renovation services in Walworth County and surrounding areas by C. Weber Builders Inc.
Your home should be something you love and are proud of for years to come, and we won't deliver with anything less. Whether you are looking for just a little touch up or update, or you want a whole new look, your licensed contractors from C. Weber Builders Inc. will handcraft a masterpiece suited to you.
Check out some of the home exterior projects we've already completed, and get beautiful ideas for your home. Your home building desires are served up on a platter by C. Weber Builders Inc.
Serving all Walworth County and the surrounding areas including – Lake Geneva – Elkhorn – East Troy – Lake Beulah – William's Bay – Whitewater – Delavan – Fontana – Lyons – Mukwonago – AND MORE!
Contact your Walworth County contractor at 608.883.6600 or online today for more information and to start the building process of your dream conventional or log home.